Posted by
stevencole84
in
Uncategorized
, tags:
Albert Haynesworth
,
Carson Palmer
,
Cincinnati Bengals
,
Donovan McNabb
,
Washington Redskins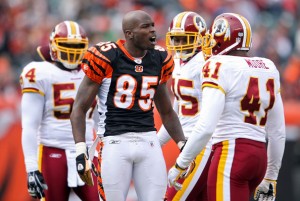 Pro-Bowl Quarterback Carson Palmer has openly expressed negative emotions toward the Cincinnati Bengals.   Cincinnati was an organization where Palmer thrived in the past.   Perhaps this unfortunate turn in Cincinnati could be the answer to Washington's Quarterback problem.
The Washington Redskins currently don't have a clear path to look down as far as their Quarterback situation is concerned.   Currently they still have Donovan McNabb under contract.   However, the redskins stand to lose money by keeping him around.   Obviosly, they are going to get rid of him.   He gave the redskins an average run through the NFL season and left most redskin fans battered.   Of course, benching him four games before the end of the season probably wasn't the best course of action.  They should have let him try to finish out the season.   Who knows he may have gotten the hang of the offense a little better and blown the boards up.
Any way, the redskins have a major problem on their hands now with Donovan Mcnabb.   It must be taken care of before the organization plans on rebuilding.   Also they still have Albert Haynesworth under contract and they need to get rid of him.
Albert Haynesworth has been nothing but a team cohesion killer.   His self-envolvement has brought a negative light to the good redskins name.   He got his payday so now he doesn't care.   That is partly the redskins fault.   Why are they throwing money around like that on a player who thinks he can get away with kicking a player with his helmet off.
Now he did show signs of a good football player while in Washington, but it was always followed by a pathetic attempt to pretend to try hard.   This was followed by him going straight to one knee and an oxygen tank.   It is as if he has lost all drive to play football at a high level.   I think i know where his head is at though.   Surrounded by hundred dollar bills and off-road vehicles.   Why would he need to win a superbowl ring when he could just buy a hundred.   There may be a great football player somewhere in him but i don't think it will ever come out in Washington.   And thats why it would be better for both parties to split ways.
Since Carson Palmer still has a high market value it is going to be hard to trade Donovan straight up for him.   But, if they throw Haynesworth in the mix then suddenly the trade is looking more attractive.   After all Cincinnati can handle a hand full super stars without completely crumbling.   In fact, if that trade does go through i feel like both teams will have better records than last season.   So why not?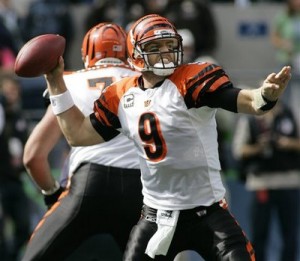 No Comments »