Posted by
stevencole84
in
Uncategorized
, tags:
Briar Woods
,
Potomac Falls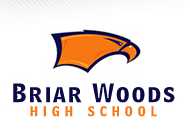 ASHBURN, Va – The Briar Woods Falcons were fresh off a win and ready for action.   Then they ran into the Potomac Falls Panthers.
Luke Mihailovich had 19 points and led the Panthers to an 86-61 win.
Zach Curran hit two 3-pointers and supplied the Panthers with 13 points.
Myles Tate led the Falcons with 25 points.   The Falcons were able to hold on to an 11 point deficit at half-time.   But after coming out of the locker room flat they found themselves trying to catch-up the rest of the game.   The surging Panthers never panicked and showed poise by draining basket after basket.
"They do not miss shots." Briar Woods head coach Michael Benson said.   "They do not make a lot of mistakes."
Corey Faciane finished the game with a total of 12 points, all of which were 3-pointers.   Yves Kouame also tried to fend off the panthers by providing the Falcons with two 3-pointers and 12 points.
"Potomac Falls is just a very very good team right now.   They're playing at the top of their game.   We ran into a train tonight.   They are a very smart experienced team."   Head coach Michael Benson said.   "Teams get better during the season and individuals get better in the off-season."
This game sends the Briar Woods Boys Basketball team to the off-season.

No Comments »