Posted by
stevencole84
in
Uncategorized
, tags:
Basketball
,
Final Four
,
GMU
,
Tom O'Connor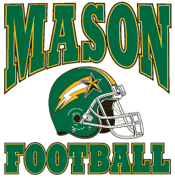 After a heroic men's basketball final four run in 2006, George Mason University has made itself more visible than ever before.
Athletic director Tom O'Connor visited George Mason University on Thursday April, 14.
"During the final four we had over a billion dollars of free advertisements," O'Connor said.   "It gave the university visibility, it allowed us to tell our good stories because there were more inquiries.   There was a direct coorilation to the marketing of the university."
GMU gained a lot of publicity and popularity after the final four run.   The huge success of the men's basketball team generated more than just money for the university.
"It gave us a sense of community'" O'Connor said.
With the absence of a football program at GMU many students are left wondering, what if.
O'Connnor has done  five formal studies trying to imagine what a football program would do for the university.
"To build a football stadium it would cost $80 million," O'Connor said.  "It would cost the university a three million dollar deficit each year."
As it stands CAA football is costing, the universities who have them, between two point five and three million dollars a year.    Tuition would not raise for GMU students but student fees would.
However, there are many benefits to a football program, not to mention a bigger sense of community.
"It would help the other 22 sports at George Mason," O'Connor said.   "Women's sports would be fully funded."
O'Connor would like to see a football program at GMU.   He has been around football for many years and understands the game.
As it stands GMU athletics break even at 16 million dollars a year.   A football program would change the face of GMU athletics.   O'Connor's job is to make sure it will not affect the overall goal of the GMU athletics, which is quality, balance, sportsmanship, and fun.
"The university first and foremost is to educate," O'Connor said.   "Make sure the athletes are learning something.   Being involved in community activities is over winning.   And  sportsmanship is huge.   Most of all I stress fun, you have to have fun"
As the debate rages on for a football program it appears the only chance GMU has is to catch fire.   O'Connor is not used to doing things on a small scale.   If he does introduce a football program to GMU we can rest assure knowing that he is going to do it big.
This means big opponents and big game days.   We can learn by the success of the GMU final four run.   If we beat big name teams and shoot for the championship we cannot fail.

No Comments »